Welcome to The Glister Journals Homepage
January 1, 2015
Happy New Year everyone! This is just a quick update and look forward to 2015.
The last chapters of The Glister Journals 2 are taking shape and should be completely finished soon and I'll be starting revisions and editing. It expect it to be completely finished in the first part of this year. I am considering different publishing options, so I'm not sure exactly when it will be released. These choices could affect the cover and title, so I'm still keeping those to myself. The picture above, by the way, gives some clues to Book 2.
Bronze has been getting a revision, editing for length (quite a bit shorter). The Bronze soundtrack contest is still on and waiting to be launched. The grand prize is at $200.00 right now, though I expect to add to that soon. It will be open for entries when Book 2 is ready to send out for early reviews. So if you've read Bronze and are figuring out the songs, stay close. I'll publicize the starting date as widely and loudly as I can! If you aren't aware of the contest, you can read about it and find the clues here.
April 1, 2014
The website has received a bit of a facelift! The second book of The Glister Journals is coming along great and I'll be giving general updates about it and the remaining books here. The buttons at the top will lead you to general information and links for The Glister Journals Series, my blog, artwork, etc.
The buttons in the left sidebar will lead to pages for the individual books of The Glister Journals series as titles are released. The Bronze button leads to book information, reviews, soundtrack, etc.
So make yourself comfortable, perhaps have a cup of tea, a take a look around. I'd love to answer any questions you have or just return a hello.
---
January 1, 2014
Imagine how happy I am that it's the year of the horse! New soundtrack clue and blog post following soon....
---
November 1, 2013
Wow! #TheGlisterJournals: Bronze is #8 on #Amazon's top 100 free #Kindle Teen and YA Literature and Fiction ebooks. Thank you everyone!

— B B Shepherd (@glisterjournals) November 2, 2013
If only for a moment or two, Bronze was ahead of a book by James Patterson! LOL.
---
October 12, 2013
Okay...here we go.... First of all, thank you to everyone who has helped to get the word out about Bronze, who has added it to your Goodreads shelf, told a friend, tweeted, retweeted, and followed me anywhere. You are all amazing and I so appreciate you. An especially HUGE thank you to all the bloggers involved. I wish I could invite you all over for tea and scones! Please stop by their blogs/twitter/Facebook pages and give them some love!
Monday, October 14 will be the official kick-off for the Bronze tour and I'm SO excited to reveal a puzzle--the Bronze soundtrack (the best book soundtrack ever!)--and great prizes for those who guess the songs correctly (or get closest!) There will be at least one large gift card plus Bronze swag. I'll add prizes if participation grows. And that will all lead into the release of Book 2...I can't wait! So make sure to check out my post at I Am A Reader, Not A Writer on Monday!
---
September 28, 2013
I'm counting down the days for the Bronze Tour to start and I'm so excited! I really hope to meet a lot of new people and hope Bronze can make some new friends!
First there will be a Book Blast starting October 3rd to the 10th with a $100.00 giveaway. The giveaway will be posted here and on my blogs, so stop by to enter and follow the participating blogs for extra entries! There will also be a separate $25.00 giveaway during the tour.
The first stop on the tour, October 14th, is with my wonderful tour host Kathy at I Am A Reader, Not A Writer. I can't wait! The first post will be to tell you about the Bronze Soundtrack. It's been a huge secret for such a long time--years!--even from my own family. I hope you'll stop by to check it out!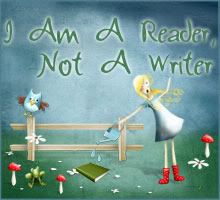 A huge Thank You to all the bloggers who are helping; I am looking forward so much to being your guest! There are a total of 32 blogs participating in my tour and I will post the whole schedule and link to them soon. The tour runs from October 14th through the 25th. I hope you'll come along for the ride and please stop and say hi! There will be excerpts from the book, interviews, reviews, and other features too.
---
September 1, 2013
The Kindle edition of Bronze is ready and will be hot of the presses (virtually at least) starting October 1st. The Bronze Kindle tour is on over at the wonderful I Am A Reader, Not A Writer Book Blasts and Blog Tours from October 14th to 25th. Come by for features, excerpts, and an Amazon gift card giveaway. I'm very excited and can't wait to meet you there. The tour stops will be listed here and on my blog. Please check back for updates! (This post was edited 9/16)
Check out the Bronze book page and reviews on Goodreads
---
June 1, 2013
I am so pleased to say that Bronze has won the Literary Fiction category for the 2013 IndieReader Discovery Awards. It is quite an honor!
Thank you to everyone who has purchased, recommended, and/or reviewed Bronze. Your support and feed back is priceless!
Check back here for more giveaway locations in the future. If you are interested in hosting a giveaway or author interview and/or anything else, please contact the author (see links below) or publisher.
---
I have a Tumblr now! All Glister Journals artwork by me or commissioned by me from other artists will be posted there. (Check it out--they make beautiful backgrounds/wallpapers for your computer!)
---
Thank you for visiting!